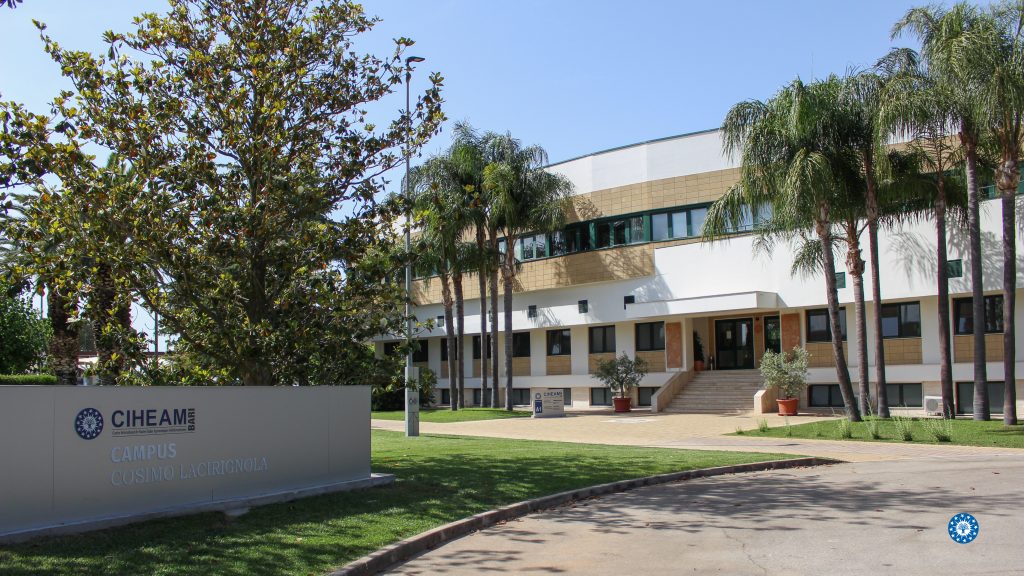 CIHEAM Bari Campus "Cosimo Lacirignola" is located near Valenzano, a town at ca. 12 km from Bari. It covers an area of 150,000 square meters and includes five main buildings, experimental and collection plots, laboratories, greenhouses (go to the RESEARCH FACILITIES pages), a multi-sport game court, and a Documentation Centre, with Free Wi-Fi service available across the entire surface.
A wide range of facilities and services is available for students during their stay at the Campus. Specifically, a 24-hour security service is guaranteed at the Campus throughout the year.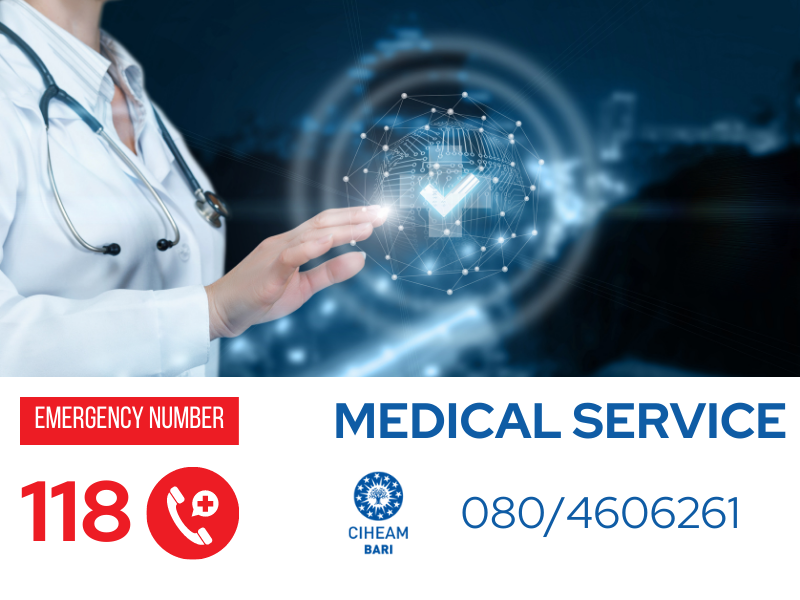 The Institute ensures free medical assistance within the Campus thanks to the presence of two physicians assuring the medical service for 4 days a week. For emergencies, they are on call during weekends and on holidays. A team of voluntary first aid workers guarantee immediate assistance and ambulance transportation to the closest hospital in case of emergencies.
Guesthouse & Cafeteria
There are two buildings devoted to the accommodation of students and external lecturers and guests.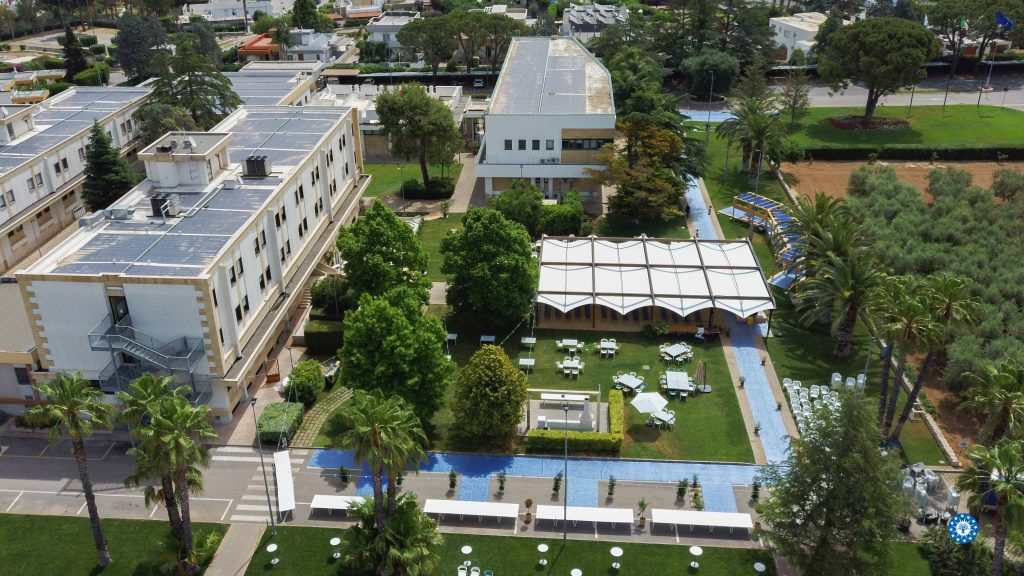 The guesthouse for external lecturers and other guests is in Building B3. On the first floor, there are 14 master bedrooms (king-size bed or double bed) and 2 single rooms with ensuite, finely decorated and with fridge, tv, a/c and heating system. On the mezzanine floor, there are other 28 spacious single rooms with ensuite.
The students' hall of residence is in Building B1, where there are 74 single rooms, distributed over three floors, which are equipped with modern furniture, private bathrooms, central heating, and air conditioning systems. Room cleaning service is guaranteed 6 days a week, with weekly supply of fresh bedding and towels.
Building B1, also houses the cafeteria, a utility room, the laundry, a living room recreation hall for indoor leisure activities and the Infirmary.
The cafeteria is the heart of the campus, located on the ground floor of Building B1. It is mainly a self-service restaurant that can also offer full table service on special occasions; it can seat 160 people and is open every day (except Sundays) for breakfast, lunch, and dinner. Typical Mediterranean food is served in the restaurant using fresh ingredients. A take-away service is also available (booking is required) as well as special menus on demand (vegetarian, steam-cooking, halal, etc.).
At CIHEAM Bari there are several facilities devoted to learning activities and meetings: five classrooms fully equipped with data projectors, blackboards, pc and electrical outlets; a multi-purpose 100-seat hall; a 180-seat Great Hall (all equipped with simultaneous translation facilities and multi-purpose projection systems).
Documentation Centre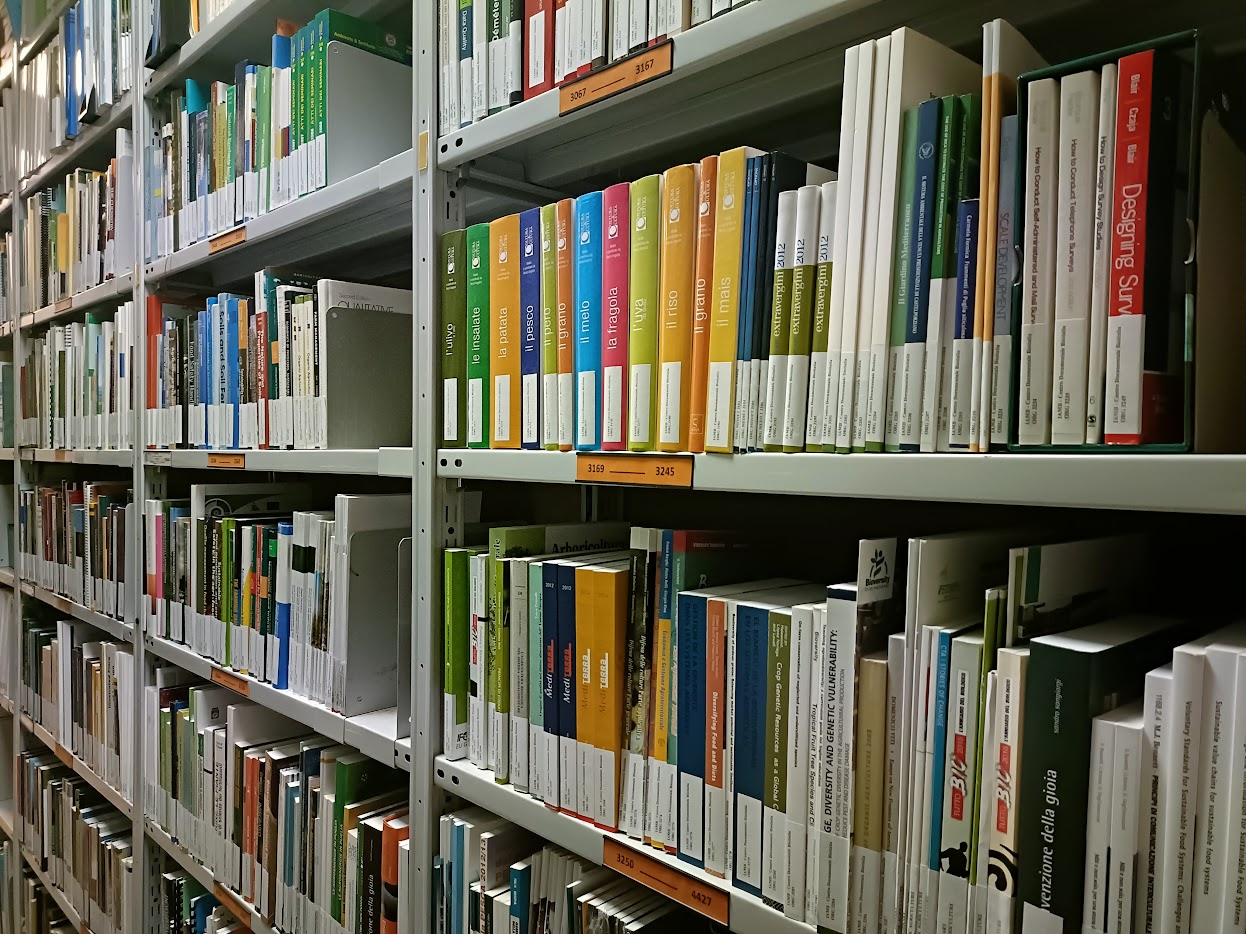 The Documentation Centre is a multimedia library specialized in Sustainable Water and Land Management in Agriculture, Innovative Approaches and Technologies for IPM of Mediterranean Fruit and Vegetable Crops, Mediterranean Organic Agriculture, Sustainable Agroecosystems and Resilience. Besides providing a vital service to collect and disseminate publications for the purposes of research and education, the DC is designed to be the ideal place to meet, study and read.
In an atmosphere that remembers the ancient culture of the Mediterranean, an amphitheatre welcomes all guests, offering many and fascinating shows during the Institutional events.
Student life
Students are also given the opportunity to attend Italian classes and discover the beauty of Italian culture and language. At the end of the course a certificate of attendance is released.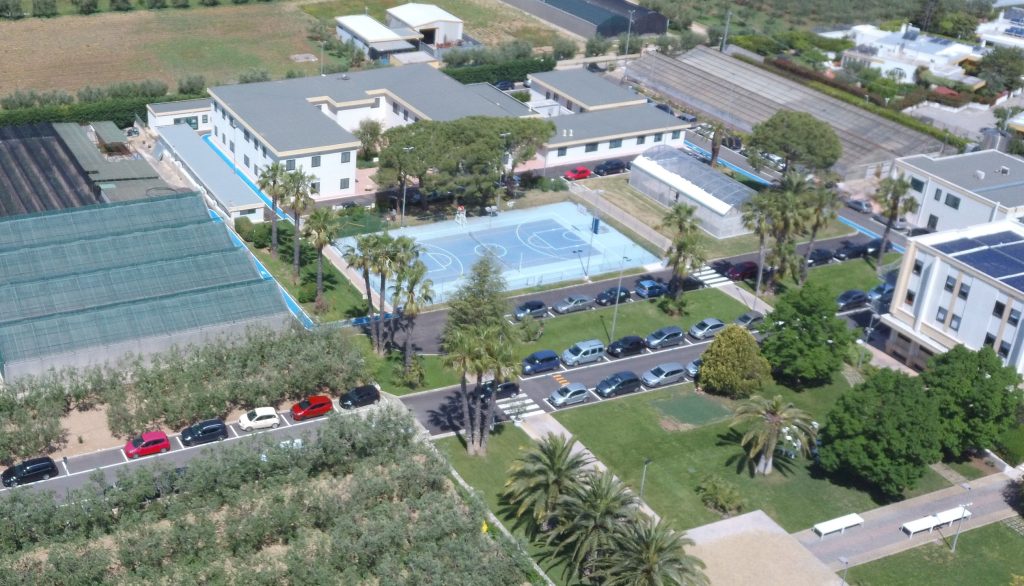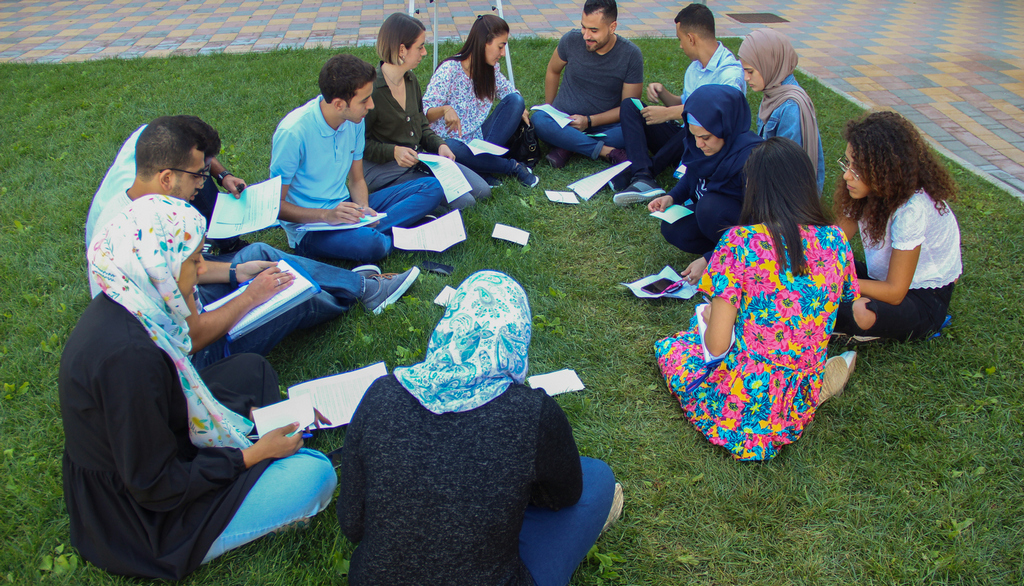 Sports facilities
Sports facilities are available such as a multi-purpose court for tennis, basketball, and volleyball, and a fitness trail that consists of a path with outdoor exercise equipment and obstacles installed along the perimeter of the campus. Various recreational and sporting activities, such as fitness and yoga classes with specialized trainers are organized for students.