CIHEAM Bari offers a wide range of trainings among ADVANCED COURSES, PROJECT ORIENTED, VOCATIONAL TRAINING, of the duration from 1 week to 3 months.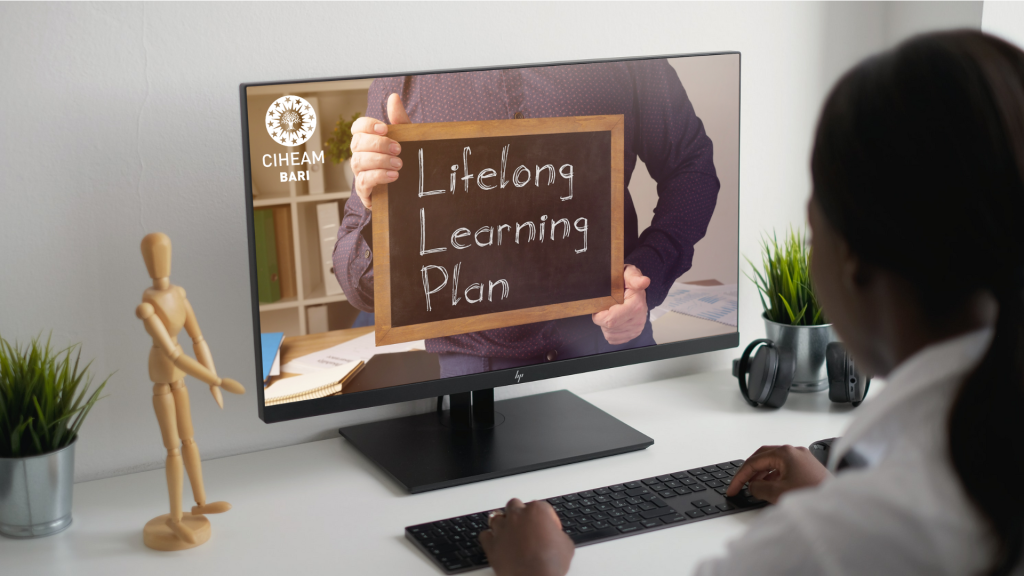 Type of activities are:
Intensive refresher and/or specialization courses in collaboration with national and international academic and scientific institutions;
Modular courses, consisting of one or several units of the Master Programmes;
Internships to further examine theoretical subjects or practical activities;
Courses for project activities, organized as part of cooperation projects and addressed to local technical staff;
Follow-up seminars for former CIHEAM Bari trainees;
On-demand courses
Objectives shall meet the Thematic Priorities of the CIHEAM strategic agenda for the Mediterranean Development:
Safeguarding natural resources (water and land), ecosystems and energy;
Reducing biomass/yield losses and food waste all along food chains;
Promoting Sustainable food systems;
Enhancing agro-ecological practices;
Improving food safety and quality;
Increasing access to safe water and food;
Enhancing youth employment and lifelong learning;
Developing rural and marginal areas;
Fostering vulnerable groups participation and gender equality;
Facilitating population involvement/education, mobility and migrations management;
Climate Change prevention, mitigation and adaptation solutions;
Integrated pest management of fruit and vegetable crops;
Fisheries and coastal areas development.
Beneficiaries:
Early-stage and experienced researchers
Civil servants
Regional or local administrators
Professionals
Development and extension agents
Professionals in agriculture and rural development
Technicians and administrative staff
Farmers and growers
A Certificate of Attendance is issued at the end of the training cycles.
The advanced short courses currently provided by CIHEAM Bari are listed below: