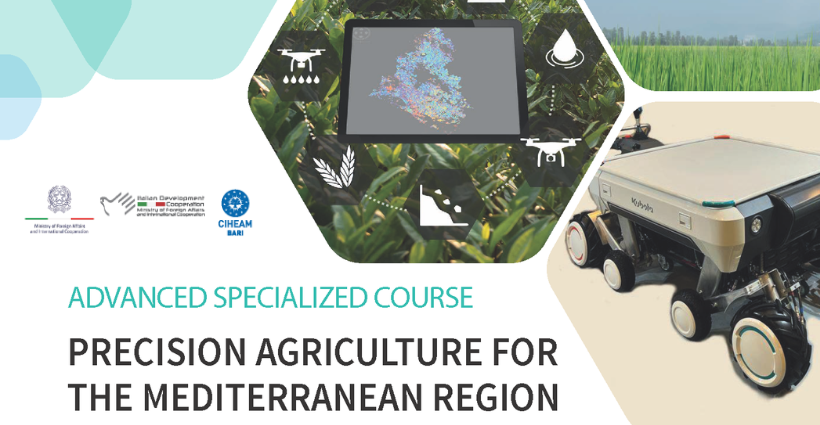 CIHEAM Bari is organizing an advanced specialized course in 'Precision Agriculture for the Mediterranean Region' to train professionals from ministries and producer associations from Mediterranean countries with basic knowledge on Information Technology.
The course covers the main technological applications for Precision Agriculture with a multiscale and multisectoral approach, providing the basics on processes and tools (e.g., IOT, remote sensing, GIS,modelling) that are integrated in spatial and temporal Decision Support Systems (DSSs).
Closing Workshop - CIHEAM Bari, 8 June 2023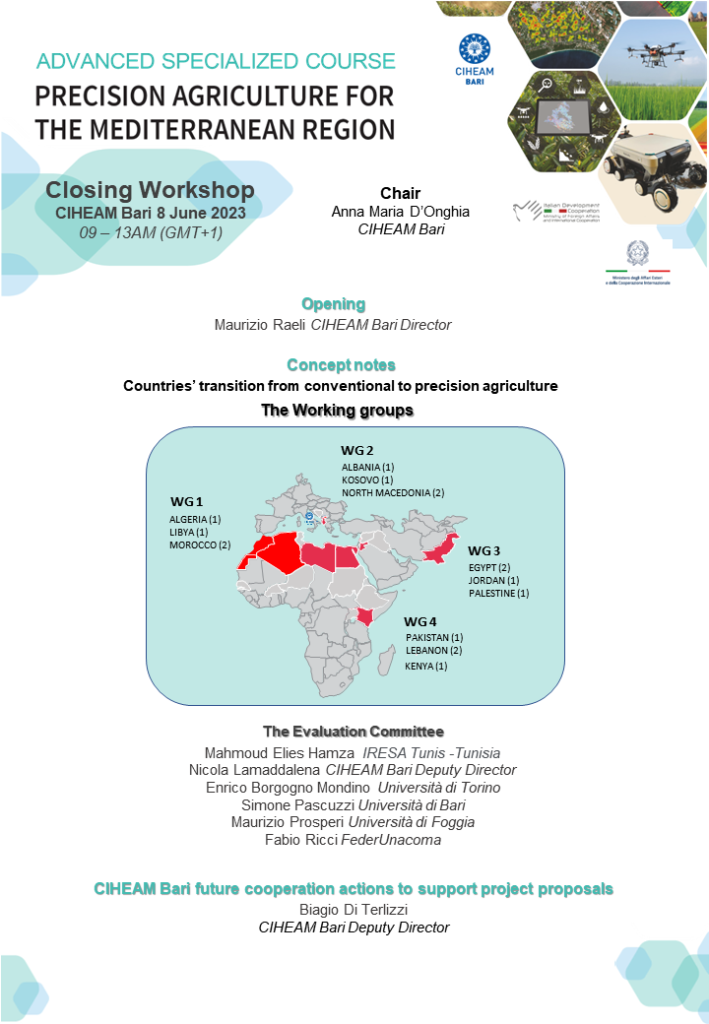 List of Companies (technology developers and/or service providers) that will contribute to the program through PA-related demos & applications, on the basis of the online submission of their 'Expression of Interest' .