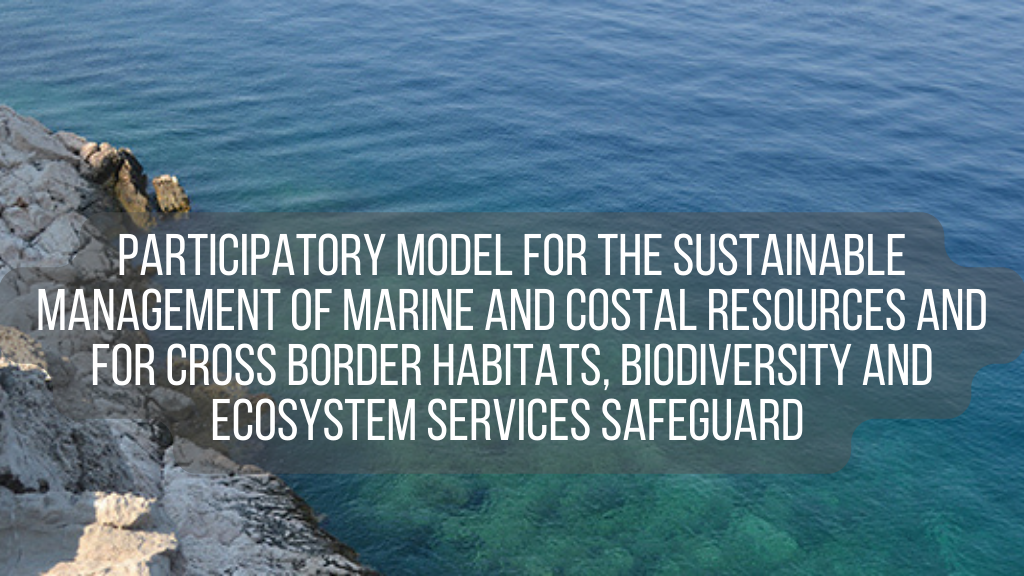 General Information: The project represents a new approach to create a common, replicable model for participatory management of biodiversity and Ecosystem Services in the Blue Lands with a clearer legislative framework; 3 Ecosystem Services are characterized and mapped; 3 operational Blue Lands for the protection of biodiversity, and the safeguard and sustainable use of the related Ecosystem Services will be realized.
General Objective: Defining, developing and implementing a participatory and ecosystem-based model for the overall objective protection and safeguard of marine and coastal resources, habitats, biodiversity and Ecosystem Services that could represent a form of management comparable to that of a Marine Protected Area (MPA), with the added benefit of broad ownership of the goals within the local community and lighter procedure in the recognition and implementation of management policies.
Specific Objectives: Definition of a cross border management model (named BLUE LANDs); Mapping, quantifying, monitoring BLUE LAND ecosystem services and developing ICT tool; Set up of the BLUE LANDS participatory governance model in view of its replication in other areas.