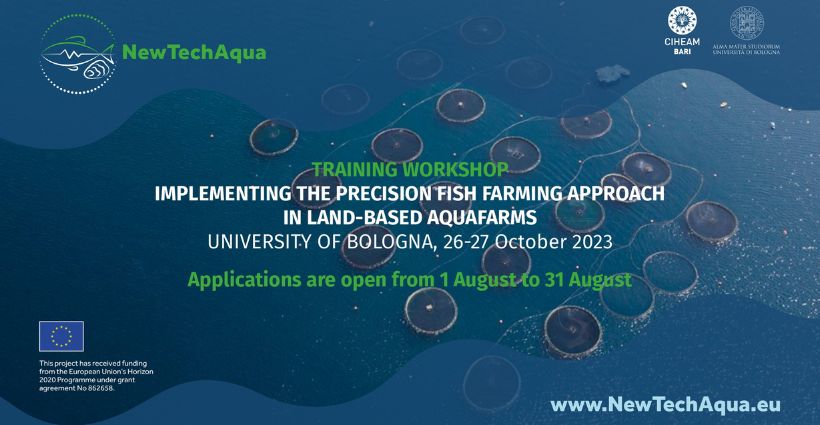 CIHEAM Bari is organizing the Training Workshop "Implementing the precision Fish Farming Approach in land-based aquafarms" in the framework of the NewTechAqua project.
The training will be held from 26 to 27 October 2023 at the University of Bologna (Italy).
The aim of the training workshop is:
To provide a general introduction to the Precision Fish Farming (PFF) framework, as a pathway towards the management optimization and the digitalization of land-based aquafarms.
To show how the four components of a smart management system based on the PFF framework, namely Observe, Interpret, Decide and Act, can be applied to land-based trout, seabass and seabream farms.
To showcase the applications of PFF implemented in NewTechAqua.
To introduce participants to the use of an advanced prototype of a web-based platform for the implementation of PFF in land-based fish farms.
The workshop is designed for a maximum of 24 professionals of the aquaculture industry, operators and researchers, aiming to share recent and applied knowledge on the topics covered in the workshop with NewTechAqua partners.
Applications are open from 1 to 31 August 2023.
More information can be found in the brochure below.