The 'Bari Declaration', a five-year strategic action plan on plant protection, was endorsed last week during a High-level meeting organised by FAO and CIHEAM Bari, with the support of Puglia Region, at CIHEAM Bari's Cosimo Lacirignola Campus.
The representatives of the Ministers of Agriculture from several Near Eastern and North African (NENA) countries addressed new and re-emerging plant diseases, including Xylella fastidiosa in Italy, and thered palm weevil, the maize fall armyworm, the desert locust, the palm and the banana fusarium wilt, among others, in the NENA countries. They also discussed their national plant protection systems and outlined future joint strategies to contain the spread of transboundary plant pests and diseases (TPPDs), which pose a serious threat to food security in areas already severely affected by climate change.
The 'Bari Declaration' is an important step forward in plant protection policy in the Near East and North Africa Region; it paves the way for a concrete action plan and enhanced cooperation between the countries concerned.
---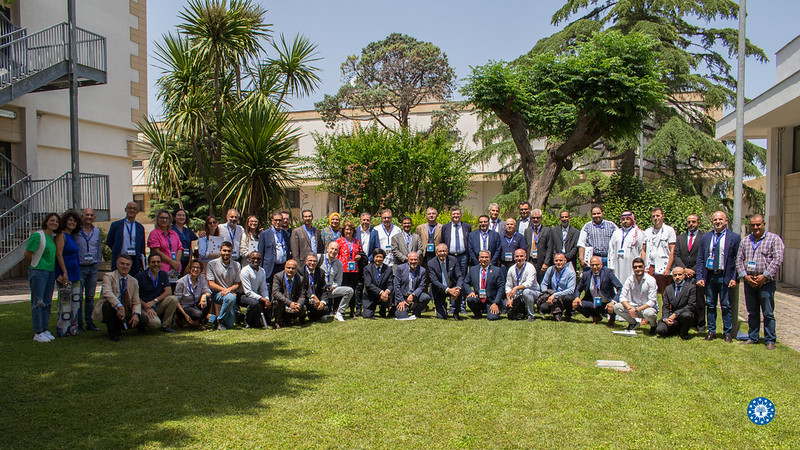 I rappresentanti dei Ministri dell'Agricoltura NENA approvano la "Dichiarazione di Bari" per la protezione delle piante
Nel corso della riunione tenutasi la settimana scorsa nel Campus "Cosimo Lacirignola", organizzata da FAO e CIHEAM Bari in collaborazione con la Regione Puglia, è stata approvata la "Dichiarazione di Bari", un piano d'azione strategico quinquennale sulla protezione delle piante.
Durante l'incontro, i rappresentanti dei ministri dell'Agricoltura di numerosi Paesi del Vicino Oriente e del Nord Africa (NENA Region), partendo dall'esame di diversi casi di nuove o riemergenti fitopatie, quali quelle determinate in Italia dalla Xylella fastidiosa e, nei Paesi NENA, dal punteruolo rosso, dalla Spodoptera frugiperda (agente del fall armyworm del mais), dalle locuste, dalle fusariosi del banano e delle palme, ecc., hanno colto l'occasione per discutere sui propri sistemi di protezione delle piante e definire future comuni strategie per contenere la diffusione di patogeni e parassiti delle piante cosiddetti "transfrontalieri", causa di gravi fitopatie in grado di mettere a rischio la sicurezza alimentare in contesti già fortemente provati dai cambiamenti climatici.
La "Dichiarazione di Bari" rappresenta un importante passo avanti nella politica di protezione delle piante nella Regione del Vicino Oriente e del Nord Africa e getta le basi per un piano d'azione concreto e una maggiore cooperazione tra i Paesi interessati.