The Advanced Course in Organic Aquaculture officially started this morning. It is jointly organized by the International Centre for Advanced Mediterranean Agronomic Studies (CIHEAM), through the Mediterranean Agronomic Institute of Bari (CIHEAM Bari), and the EU-funded NewTechAqua project under Horizon 2020 (New Technologies, Tools, and Strategies for a Sustainable, Resilient, and Innovative European Aquaculture).
The course aims to provide a comprehensive overview of organic aquaculture in the Mediterranean region and develop and enhance knowledge of zootechnical and business requirements necessary for the design and implementation of organic aquaculture farms.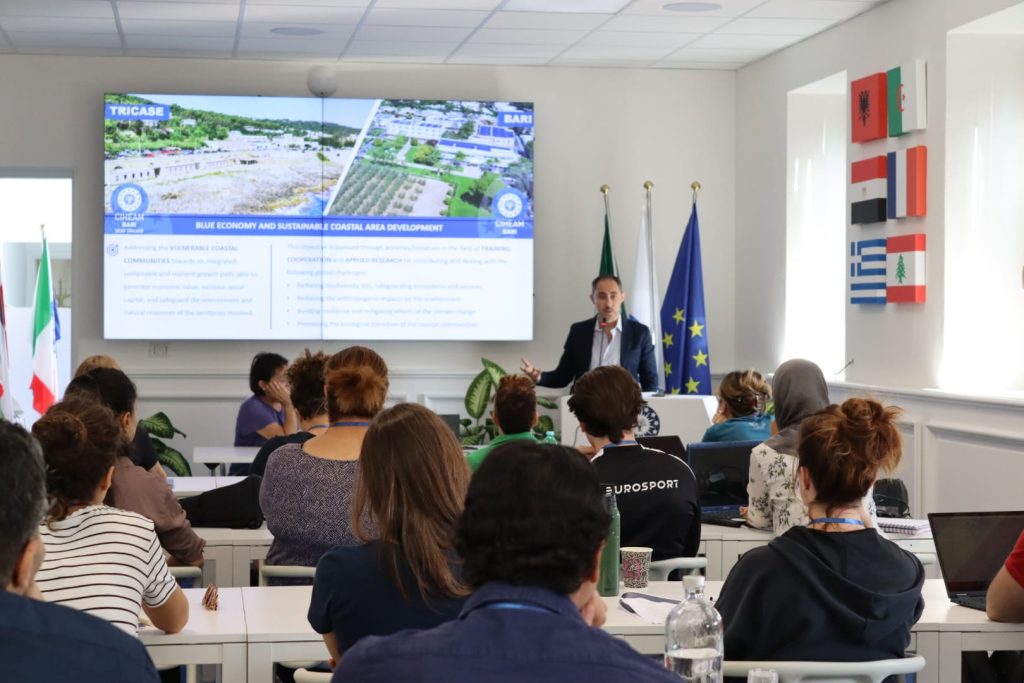 Organic aquaculture in the Mediterranean plays a crucial role in meeting the growing global demand for seafood, while addressing critical aspects related to marine resource conservation and environmental sustainability. In this context, the course on Organic Aquaculture aims to provide a tangible response to these global challenges, combining food security with the need for resource and environmental protection.
The course, which brings together 20 students from various Mediterranean countries, including Albania, Algeria, Croatia, Egypt, France, Italy, Malta, Morocco, Tunisia and Turkey, represents a significant step towards promoting sustainability and innovation in organic aquaculture and developing knowledge and skills that will contribute to a more sustainable future for the seafood industry in the Mediterranean and beyond.