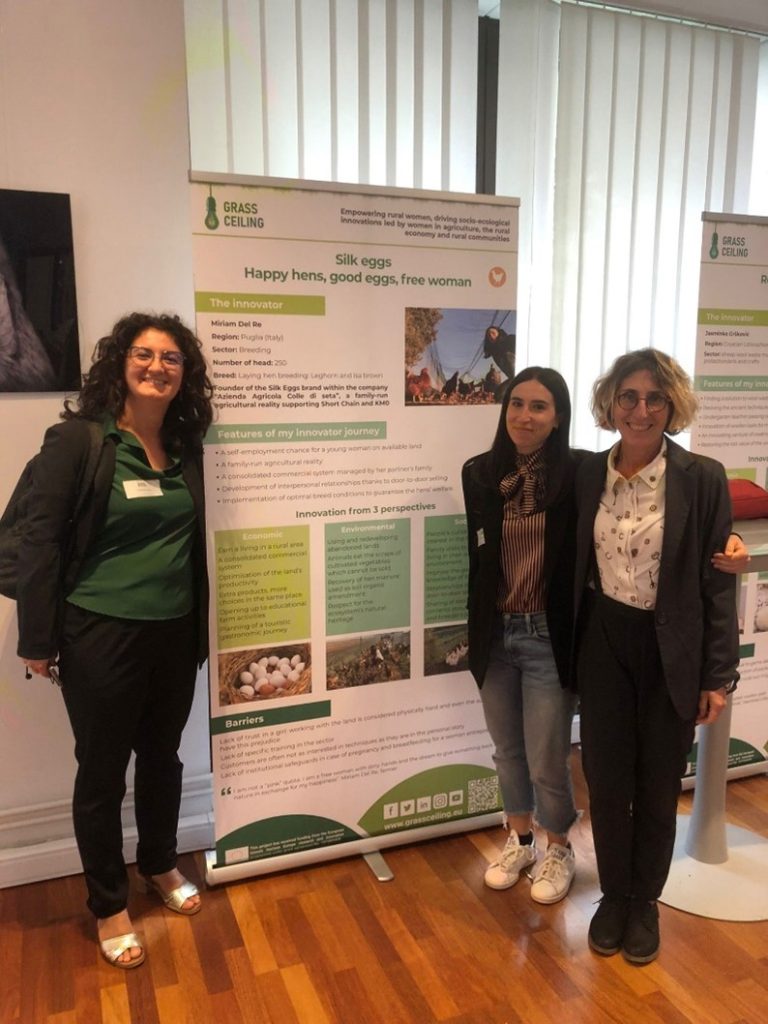 The first annual showcase of GRASS CEILING (Gender Equality in Rural and Agricultural Innovation Systems) a three-year project funded under the European Union's Horizon Europe programme, was held at Copa-Cogeca's headquarters in Brussels, on 13 September The project aims to support women's empowerment in rural areas and help create an environment in which women can lead innovation processes to address socio-ecological challenges, thus contributing to the development of those areas and rural communities.
Nine women innovators from the Living Labs set up by the project in different EU countries gathered to share their innovation stories and ambitions, pitch their companies' products and services, and discuss the difficulties they are facing in their personal innovation journey. The nine women innovators were accompanied by the Living Lab co-leaders who introduced the specifics and activities of the nine GRASS CEILING 'living labs'.
The youngest female participant in this first project showcase came from Ruvo di Puglia, Italy. She runs a fresh egg business in partnership with a well-known local family-run agri-food company. She is one of the eight women involved in the Bio-Distretto delle Lame Living Lab, co-managed by CIHEAM Bari and Legacoop Puglia as part of this European project.
Patrizia Pugliese, project manager of CIHEAM Bari, said that the event was a unique opportunity to listen to women's voices telling about the drivers, motivations and obstacles met along their individual innovation pathway and to highlight similarities and differences of the rural contexts in which these pathways are being undertaken. The project partners, the EU authorities and other institutional stakeholders attending the event greatly appreciated the valuable inputs of the showcase, which will further enhance the project's ongoing research activities and inspire future initiatives.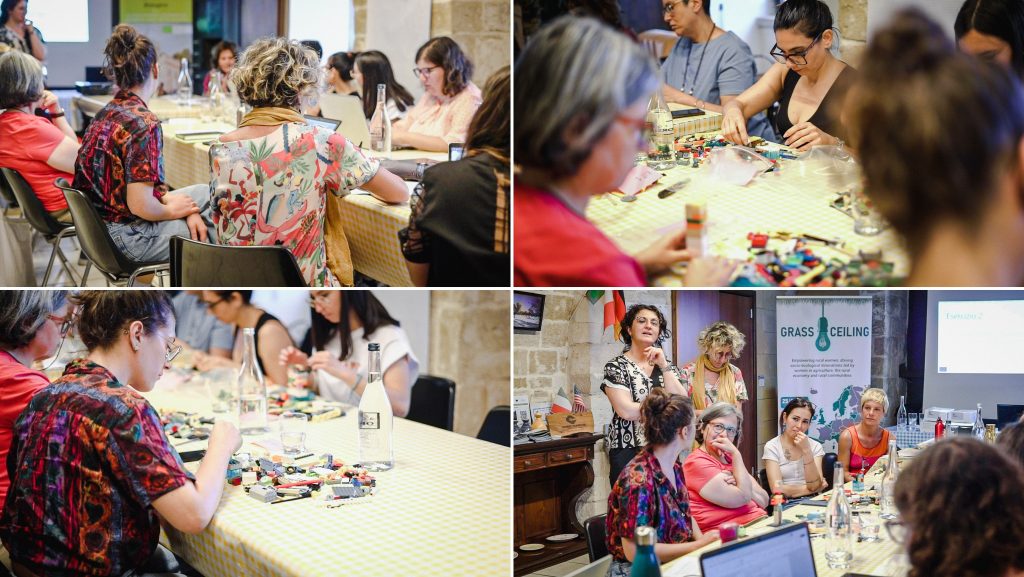 1° Showcase del Progetto GRASS CEILING
Il 13 settembre scorso nella sede di Copa-Cogeca a Bruxelles si è tenuto il 1° showcase annuale di GRASS CEILING (Gender Equality in Rural and Agricultural Innovation Systems), un progetto triennale finanziato dall'Unione Europea nell'ambito del programma Horizon Europe, che si propone di facilitare l'empowerment delle donne nelle aree rurali e sviluppare un contesto in cui le donne possano guidare processi di innovazione in risposta alle sfide socio-ecologiche, contribuendo allo sviluppo delle stesse aree e comunità rurali.
Nove donne innovatrici provenienti dagli altrettanti Living Labs creati dal progetto in diversi Paesi membri dell'UE si sono riunite per condividere storie e sogni di innovazione, raccontare i prodotti e servizi delle loro aziende e discutere delle difficoltà incontrate nel loro personale percorso di innovazione. Le nove innovatrici sono state accompagnate dai co-leader dei Living Lab che hanno potuto presentare le caratteristiche e le attività dei 9 "laboratori viventi" di GRASS CEILING.
La più giovane partecipante a questa prima vetrina del progetto viene dall'Italia, esattamente da Ruvo di Puglia, e gestisce un'attività di produzione di uova fresche in associazione con una rinomata azienda agroalimentare locale a conduzione familiare. È una delle otto donne del Living Lab Bio-Distretto delle Lame co-gestito dal CIHEAM Bari e da Legacoop Puglia nell'ambito del progetto europeo.
Patrizia Pugliese, project manager del CIHEAM Bari, ha affermato che si è trattato di un'opportunità unica per ascoltare direttamente la voce delle donne sui fattori trainanti, le motivazioni e gli ostacoli dei percorsi di innovazione individuali e per comprendere similitudini e differenze legate ai contesti rurali specifici in cui tali percorsi si stanno realizzando. I partner del progetto, l'UE e le altre istituzioni presenti all'evento hanno molto apprezzato i preziosi input emersi dallo showcase che contribuiranno ad arricchire l'attività di ricerca in corso nell'ambito del progetto e ad ispirare future iniziative.